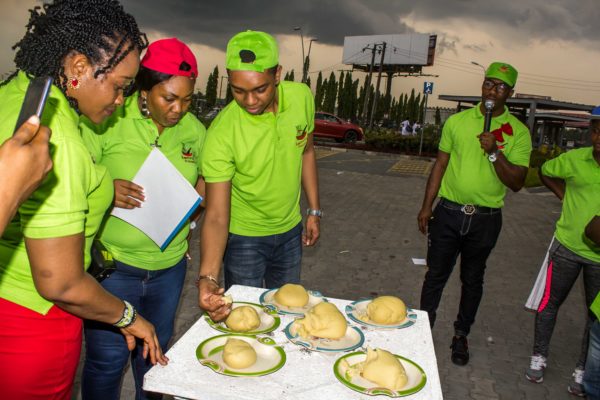 SamVita Foods, leading manufacturer of High Quality Cassava Food (HQCF) in Nigeria has made popular Chef and Big Brother Nigeria reality TV Star; Miyonse their brand ambassador.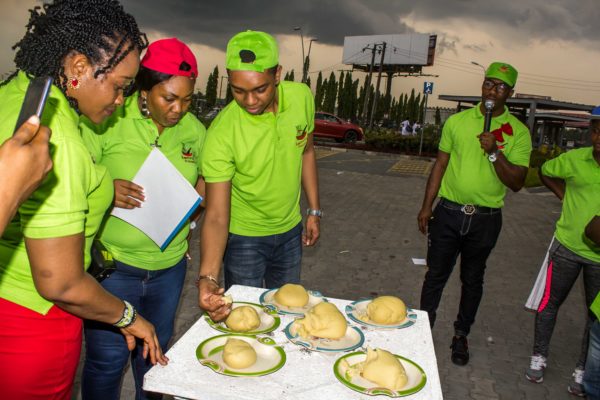 SamVita Food Processing Company Limited is the holding company of the popular brand SamVita cassava food.
In a time where junk food is popular regardless of its adverse effects on health and wellbeing, SamVita Food Processing Company has continued to produce a healthy cassava-based product which can be used for making a variety of pastries, whole or in the composite forms (cakes, cookies, doughnuts and breads) and convenience 'swallow' foods.
Mrs Elizabeth Mowoe , Finance Manager at SamVita Foods, said in a statement.
"Our product has been certified by all necessary food regulatory agencies in Nigeria. SamVita has distinguished herself in its market niche by producing high-quality products at a reduced and competitive price for our customers.
Our choice of picking Miyonse as an ambassador is influenced by combination of his innovativeness and the dedication he puts into the culinary profession. He is respected in the industry and quite an influencer in his field."
On being appointed as the brand ambassador, Miyonse announced that the sum of one million Naira would be donated towards empowering low-income youth and women towards acquiring culinary skills & knowledge.
"It's a great privilege to be an ambassador for SamVita Foods, I look forward to sharing some expertise and momentous experience with them.
The deal will include TV, billboard and print ads nationwide, and the star will also anchor SamVita Food events across different states in Nigeria."
Miyonse was an outstanding housemate in the Big Brother Nigeria 2017 reality Television Show. His sterling performance during his stay in the house gained him a respectable and dedicated following among the youth and even older folks across Africa.
He is the sole ambassador for Payporte Foodstore and also the official Chef for Wake Up Nigeria – Breakfast show on TVC Entertainment with over 800,000 viewers.