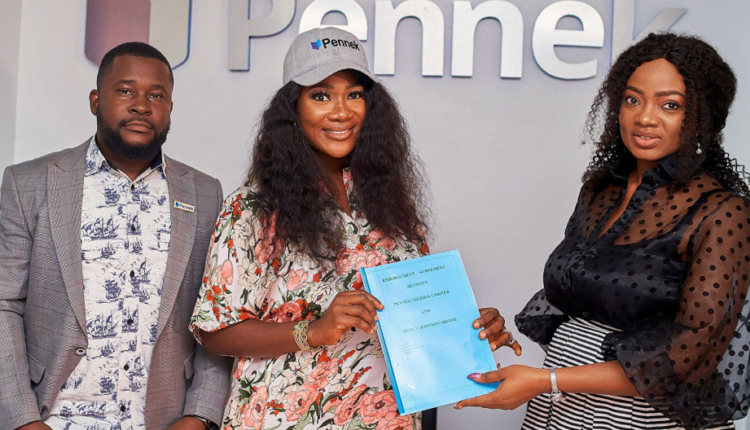 Real Estate company, Pennek Nigeria Limited, has recruited Mercy Johnson as its brand ambassador.
The popular Nigerian actress was elated by the deal and shared the news with her followers on social media.
Pennek Nigeria  specializes in the procurement and sales of choice plot of lands in areas proven to give the highest returns on investment.
CEO of Pennek Nigeria, Kennedy Nnadi, praised Mercy Johnson Okojie for embodying their brand identities and values as a successful actress, mother and entrepreneur using her influence to cause positive change in society.
He also said that working with Mercy Johnson will create exciting real estate opportunities in the form of discounted deals and promos for the general public.
Check out Mercy Johnson's post on the new deal below: