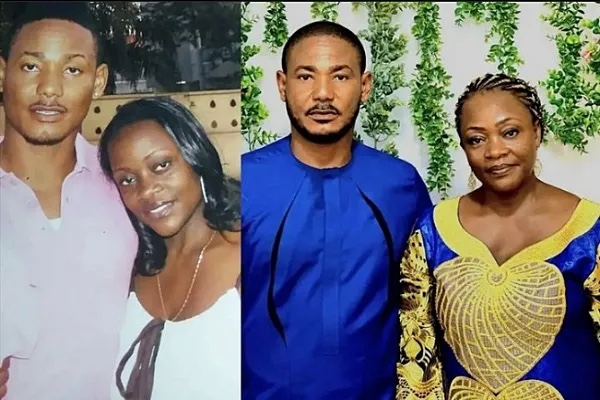 Actor Artus Frank, has slammed trolls age-shaming his wife.
Frank shared a throwback photo with his wife while cautioning trolls to desist from making unruly comments about her because of her age.
The actor emphasised he didn't marry for age but one who please him in every way.
"Leave my wife's name out of your mouths! I did not marry AGE!.
"I married a WOMAN in whom I am well pleased with. #20yearsIsNot20days", he wrote.