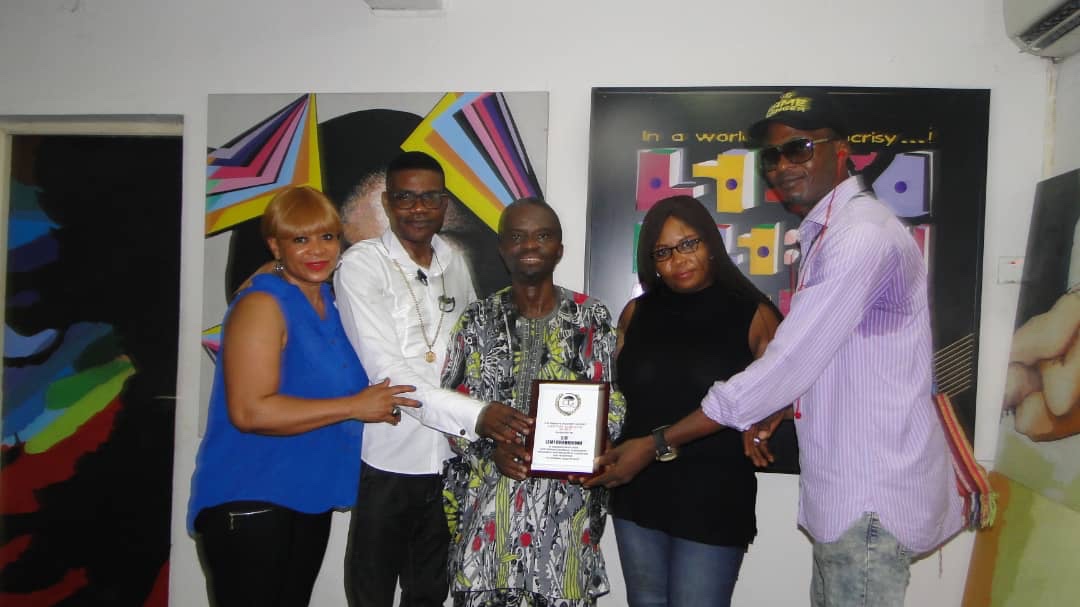 Lemi Gharioku, King of album covers ; Despite being three score and five years in age, you can not help but be awed by the youthfulness of his heart and his forthrightness.
Popularly known as the "king of covers," his creative illustrations have adorned the album covers of so many artists home and including Legend Felix Duke, Falz the 'bad' guy and our very own legendary "Abami Eda" Fela Anikulapo Kuti.
Lemi Ghariokwu, as a man of principle and convictions, would also very easily pass as a comedian
To show how talented he is, he once collaborated with Danny Wilson in a song titled ' Omo la Keji e.' Such is the bundle of creativity in this Agbor man born in Lagos who lived all his youthful age Igbobi/Fadeyi area of Lagos.
45 years after, Sir Lemi remains an internationally sought out visual artist whose work stems from a place of deep passion and consistency speaking to the very depth of the beholder and the Creative Industry Group is in no doubt honoured at the opportunity to present him with The Lifetime Achievers Award.