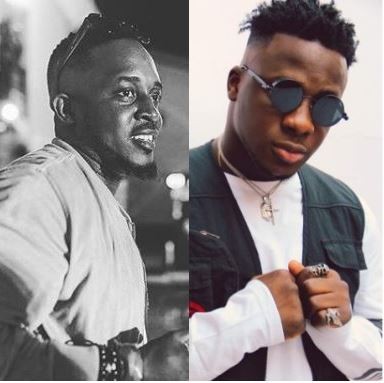 Reports reaching us is that Chocolate city act, Koker has quietly parted ways with the MI Abaga led record company.
It is gathered that Koker's exit was done on a low key so as not to get any media buzz.
Fuelling the reports further is the fact that the singer who recently dropped his latest song 'Daddy' featuring Falz under his own 'Koke Boy' imprint as against the usual Choc Boy imprint.
Furthermore all information about Chocolate City on his social media handles have also changed to his 'Koke Boy' movement.
It would be recalled that late last year, there had been rumours the singer may be leaving the label, but he had denied it saying:
"Does it look like I'm not with them anymore? There is no truth to any rumour whatsoever. My selling point is simply about me being myself".
Koker's exit it is gathered is to an amicable one as he still maintains a good relationship with the label and his new EP scheduled to drop later this month features MI Abaga will be released under his 'Koke Boy' imprint.