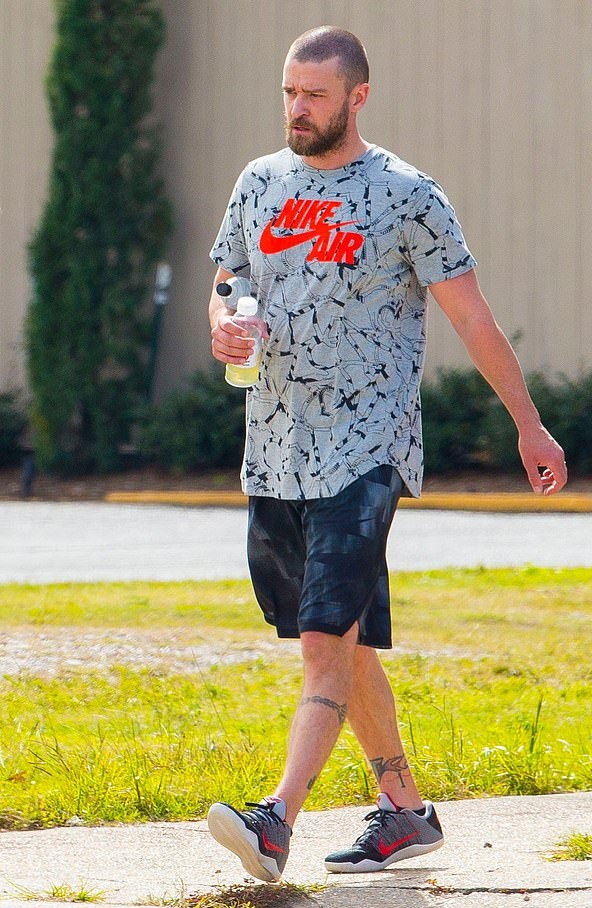 Justin Timberlake stepped out in New Orleans on Thursday, the first time he's been seen in public since apologizing to his family for his night out with Palmer co-star Alisha Wainwright.
The 38-year-old singer issued a public apology to his wife, actress Jessica Biel, and their family, for his behavior, admitting to a 'lapse in judgment' though he said, 'nothing happened' between him and his co-star.
Unlike his night out with Wainwright, Timberlake was spotted wearing his wedding ring, all while sources close to Biel, 37, reveal she believes her husband didn't cheat on her.
Timberlake was wearing a grey Nike Air t-shirt with black and grey shorts with black and grey Nike running shoes.