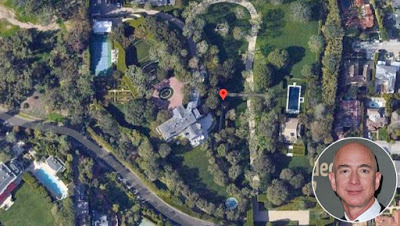 The world's richest man just set a new record for priciest home in Los Angeles.
Amazon Chief Executive Jeff Bezos paid $165 million for David Geffen's palatial Beverly Hills home, sources said. That beats the previous record for priciest residential purchase of $150 million in LA set last year for a Bel Air estate known as Chartwell.
The new record, first reported by The Wall Street Journal, gives Bezos the keys to a nine-acre property known as the Warner Estate after its original owner, Jack Warner, the former head of Warner Bros.