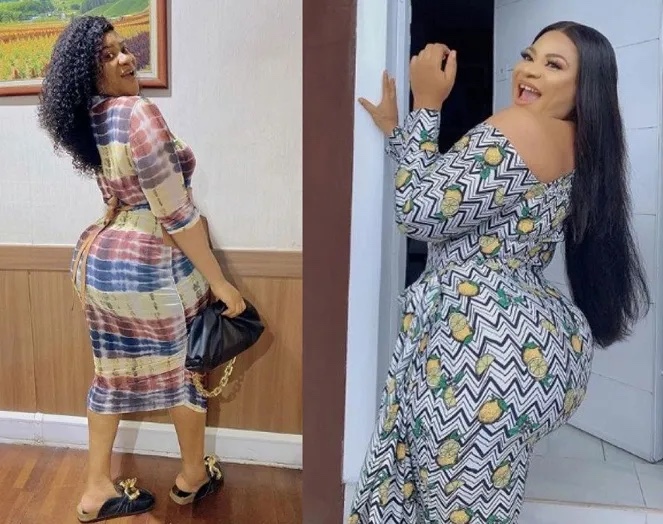 Nkechi Blessing Sunday has opened up about her current love life saying she is now dating a younger man.
While addressing her split from Opeyemi David Falegan today on TVC's YourView, Nkechi revealed her boyfriend is 27.
When asked if she still loves ODF, she said she never did.
She added that he was the one who loved her more and just when she was about to let her guard down and love him back, he messed up.
She also claimed she started dating ODF to spite her then ex, Mike Adeyemi, who was already flaunting a new woman when they had issues.
Nkechi Blessing is 33.