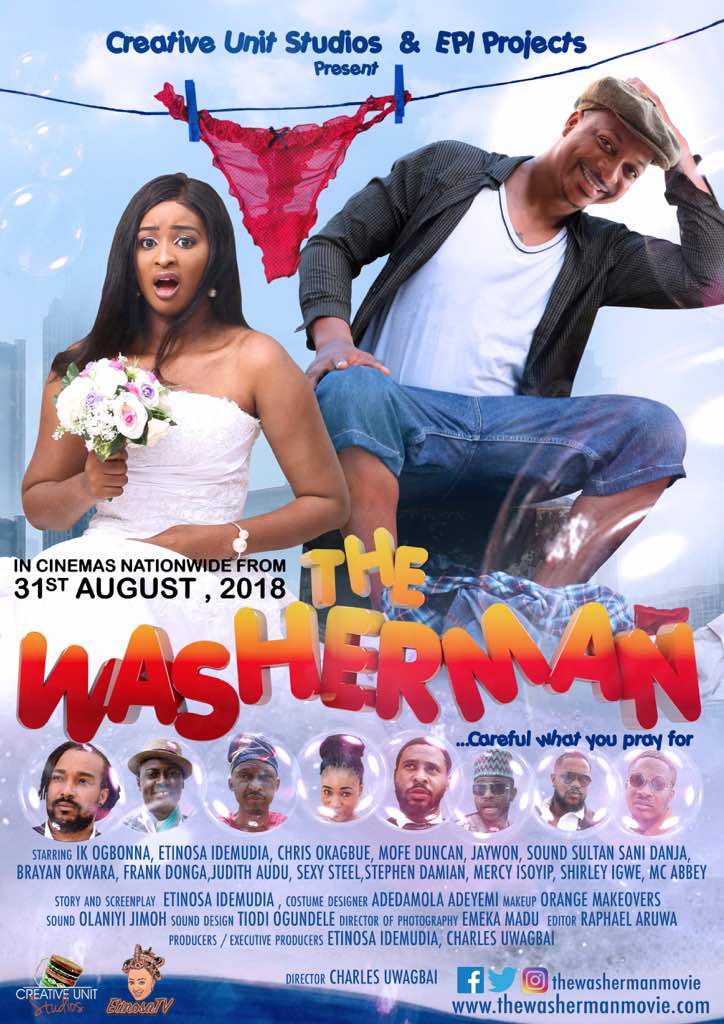 The Washerman movie stars Ik Ogbonna, Etinosa Idemudia, Frank Donga, Bryan Okwara, Chris Okagbue Soundsultan, Shirley Igwe Mofe Duncan ,Kunle Remi, Judith Audu , Sexy steel Stephen Damian and others.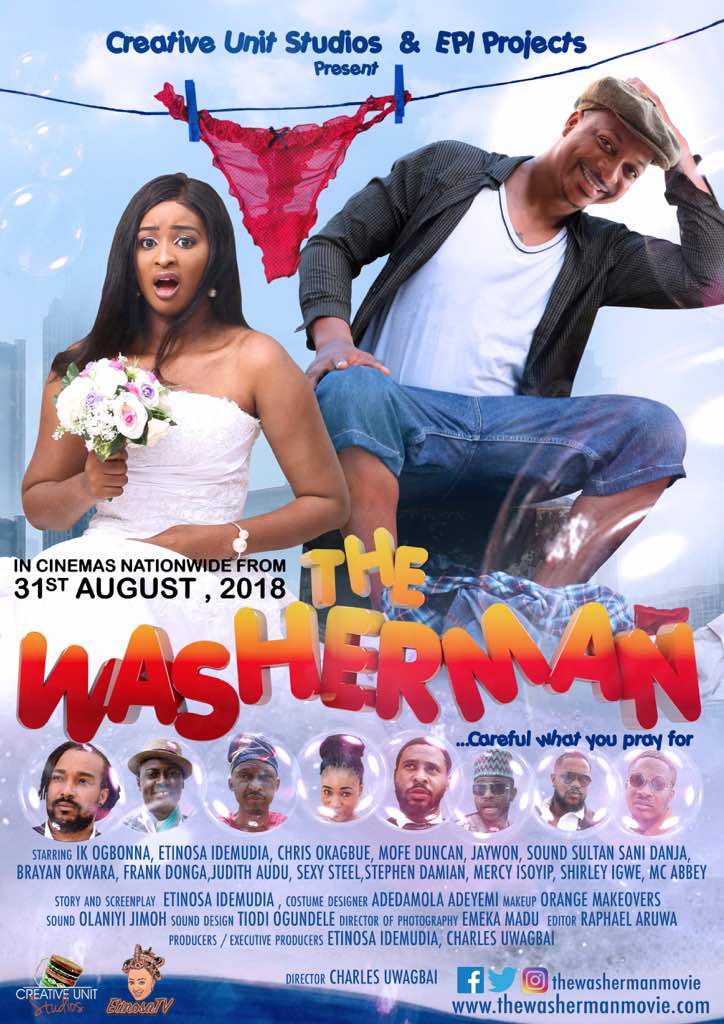 The Washerman Movie is set to be released in cinemas nationwide on the 31st of AUGUST , which features it's producer "Etinosa Idemudia" as KC, a seemingly successful vlogger who battles with self esteem issues as she desperately searches for true love(Chris Okagbue, Jaywon Juwonlo).
In her desperation she says a prayer and when the answer comes, let's just say its not what she expected
(Bryan Okwara, IK Ogbonna)
Directed by award winning director of Esohe, The Ghost and the tout, Charles Uwagbai.
WATCH TRAILER!!!