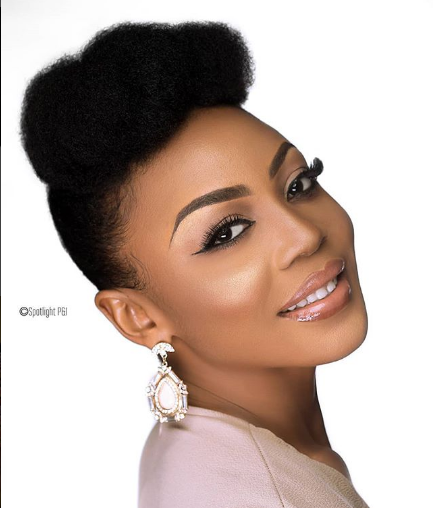 Ifu Ennada is nothing but grateful to the total stranger that donated a million naira to support her haircare line beautIFU.
Ifu Ennada took to her IG page to share the good news and also to usher in the new month with positivity.
Ifu Ennada wrote,
"So a total stranger sent me 1 million naira to support my HairCare Line @beautifuennada . What a way to start the new month! God is good! He said he wants to remain anonymous, but I had to share this testimony.

I remember how I was reluctant to annouce beautIFU Ennada…i was really scared, but look what God is doing! Please guys, if God has placed anything in your heart to do, do it! He'll always have your back!

I'm grateful to all of you supporting me, everyone who has preordered, we'd have a grand launch when I comd back from London!

Please place your orders for my super hair growth oil and leave in Conditioner, they are 3k each, but you get both for 5k when you buy both. Order via this WhatsApp number – +2348169686185

Thank you so much!"
This is a lovely way to welcome June.
View her post below.