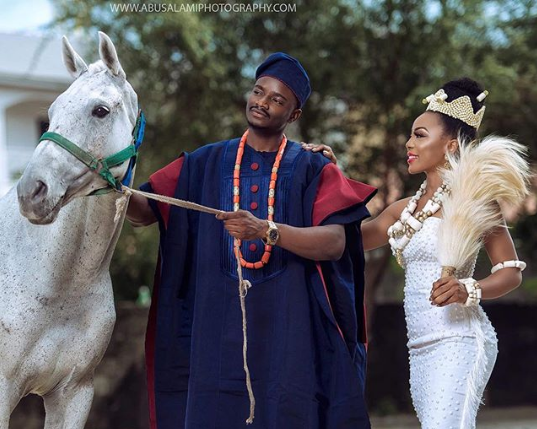 BB Naija 2018 housemates and former pairs Leo and Ifu Ennada just released new bridal themed photos and they looked soo good and compatible that even the photographer had to comment about their chemistry.
Ifu Ennada was a beautiful Igbo bride and Leo was the handsome Yoruba groom.
Their photographer, Abu Salami said, "Ex-big brother housemates @ifuennada and @sirleobdasilva. This is my 2 cents of wisdom, I wonder why are you both not romantically involved from both your performances perfect match, You might both argue otherwise but I'm an OG this things we can see n smell from a distance, both your body language tells me there's something Or maybe I'm just overthinking it."
Well, they did show get chemistry as partners in the BB Naija house so it is natural for the chemistry to transcend outside the house.
See another photo below.