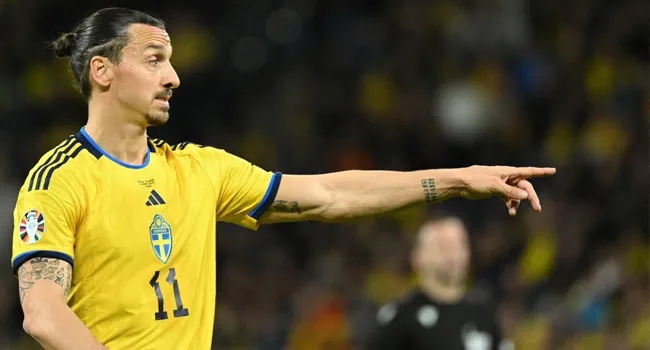 Zlatan Ibrahimovic, a 41-year-old Swedish striker, on Friday became the oldest player to feature in a European championship qualifier.
Ibrahimovic set the landmark when he came on as a 73rd-minute substitute in the Euro 2024 group game against Belgium in Solna.
At 41 years, five months and 21 days, he is now ahead of former Italian goalkeeper Dino Zoff, who played against Sweden on May 29, 1983, at 41 years, three months and one day.
AC Milan's Ibrahimovic last weekend became the oldest player to score a goal in Serie A history.
Earlier this week, he insisted he wants to play at the Euro finals in Germany next year when he will be 42 and the oldest player to ever participate in the tournament.