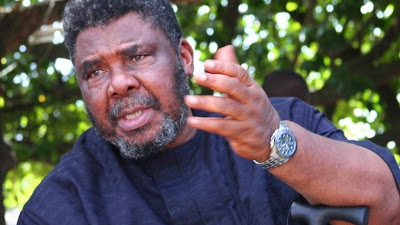 Veteran Nollywood actor who has been giving the youths a 'heart-attack' lately, telling them how not to propose to a woman, except the man is a fool and also addressing single mothers is at it again.
According to respected Pete Edochie, homosexuality is caused by ogbanje.
In a video making the rounds on twitter, Edochie said when a child is born and looks sick, he or she is suspected to be an ogbanje and a mark is put on the child's hand.
He further said if the child eventually dies and makes it back to the world, he might come as a different gender and his/her earlier spirit might still be in him or her which may cause homosexuality.