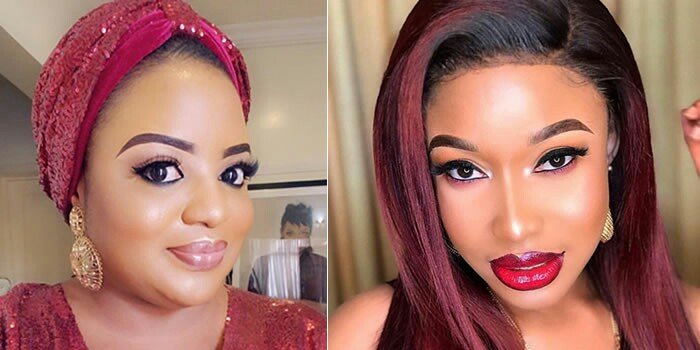 Following Tonto Dikeh's separation from her estranged husband, the actress hasn't moved on yet. Fans, followers and colleagues have been wondering why she hasn't moved on since.
Tonto Dikeh recently had an interview, and her colleague, Funke Adesiyan reacted on social media, saying:
"Some partners are toxic. Their toxicity will destroy you, your core and existence. May God not let us fall victims of "oloriburuku" partners. Amen!#disgracetowomanhoodDon't know why it's so difficult for her moving on!"
After this, Tonto Dikeh threatened that if she ever says this again, she'd beat her up. However, Funke Adesiyan has accepted the challenge by allegedly being a black belt fighter.
She wrote:
" @tontolet I want to believe you don't mean it when you said you'd break my face. I weigh 110kg of solid body muscle darling. I have a black belt in Taekwondo(ask around). However, I don't fight unnecessary people. I pick my fights and ignore little people thus you not hearing my name here and there.
I'll tell you what I think of you, you are a depressed woman who hangs unto every straw of attention to remain relevant. True relevance come only when you stop seeking validation from people. You say you don't care about what people think of you but it's a big fat lie. You do care. That is the reason you grant countless interviews about your ex.
My dear, there's so much you can become without the shadow of your ex. Break free and abound. The future is so big.
One advice for you, don't come for me when you see me, you'd be sorry.
P.s my only response to you. "