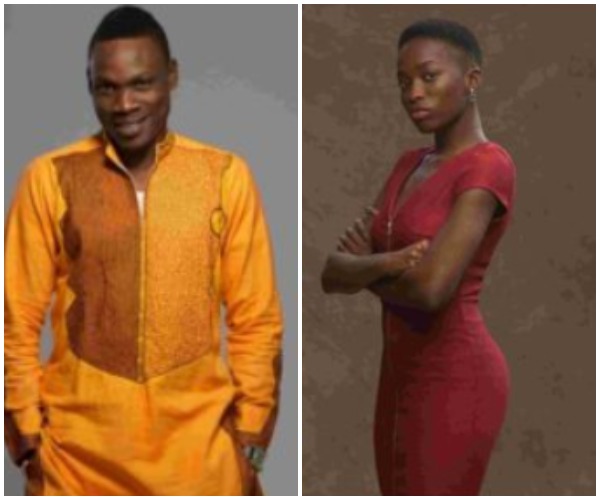 A news broke out recently concerning media personality, Andre Blaze Henshaw, who is popular as the voice behind BB Naija 2018's big brother sexually assaulting a woman named Olutimehin Adegbeye.
Olutimehin took to social media to allege that Pretty Mike raped her in Lagos when she was only 16 years old. Then, two years ago, Andre Blaze sexually assaulted her.
Olutimehin wrote:
Andre Blaze Henshaw sexually assaulted me two years ago. The BBC (unwittingly) interviewed both of us for a recent program about (toxic/evolving) masculinity and its impacts. I informed the BBC about the assault and asked them to delete/edit that program. They refused.

The BBC has assured me that they are very sorry about the distress they unwittingly caused, and also that they will not be doing anything to mitigate it. Andre Blaze Henshaw, as far as I know, continues to deny that he assaulted me despite there being witnesses of the assault.

It is hypocritical and callous to expect survivors of sexual violence to navigate their trauma AND do the work to eliminate sexual violence alone and unsupported. As long as powerful people & institutions do nothing in the face of allegations, abuse will continue with impunity.

I am disappointed but not surprised by the BBC's actions, in much the same way that I expect to be disappointed but not surprised by the responses I will receive to my words. But I am not afraid. I am not alone. And I am certainly not powerless. #MeToo indeed.
After the allegations came to light, Andre Blaze took to his Twitter and Instagram accounts to deny the allegations.
He tweeted: "I'm issuing a brief statement in light of the allegations made against my person. The things being said about me, those that know me can attest are not the actions of the person they know as a friend, son, brother and father."
Ebony Life TV has now addressed the allegations since he hosts one of their show, Men's Corner.
In a statement released yesterday, Monday, May 14, 2018, Ebony Life CEO Mo Abudu says she is concerned about the allegations and is determined to find out the truth. The statement adds that an investigation is being carried out to determine "whether there is any merit to these claims". A statement will be released after the investigation is concluded.
Allegations against Andre Blaze

Lagos, May 14

– EbonyLife TV has been made aware in the last few days of allegations against Andre Blaze Henshaw, one of the hosts of its programme, Men's Corner. Mr. Henshaw has refuted the allegations on social media.

Mo Abudu, CEO of EbonyLife TV, stated, "I am very concerned about these allegations and I am determined to find out the truth. Naturally, we do not condone sexual assault against or unwanted advances towards women, therefore we are investigating whether there is any merit to these claims. We will issue a further statement as soon as we have more information."
See the screenshots below.