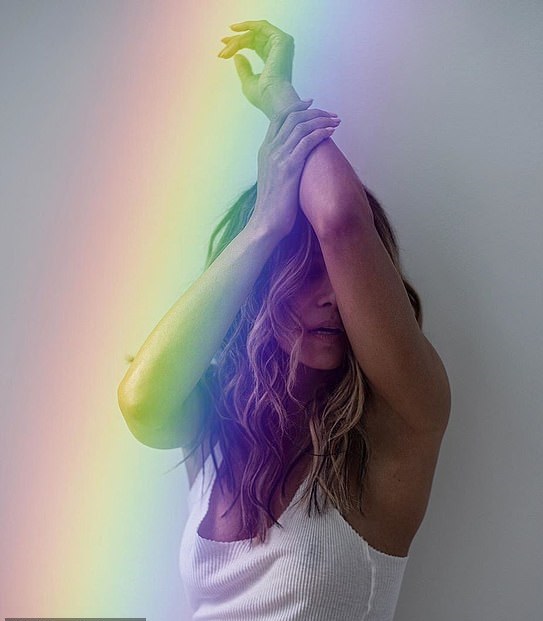 Halle Berry showed her support for the LGBTQ community in a sexy Instagram post.
The John Wick: Chapter 3 – Parabellum actress took to social media wearing a sultry white tank top, posing against a white wall with her hands over her head while a streak of rainbow light crossed the frame, in celebration of Pride Month.
Halle's support comes as this month marks the start of Pride as well as a historic 50 years since the Stonewall riots that sparked the LGBTQ rights movement.
In the caption, Berry expresses her dedication to the LGBTQ community and wishes her followers a happy Pride. She also made sure to include the rainbow emoji.It reads: 'Standing tall for everyone to have the right to live and love out loud! Happy Pride, everyone!'