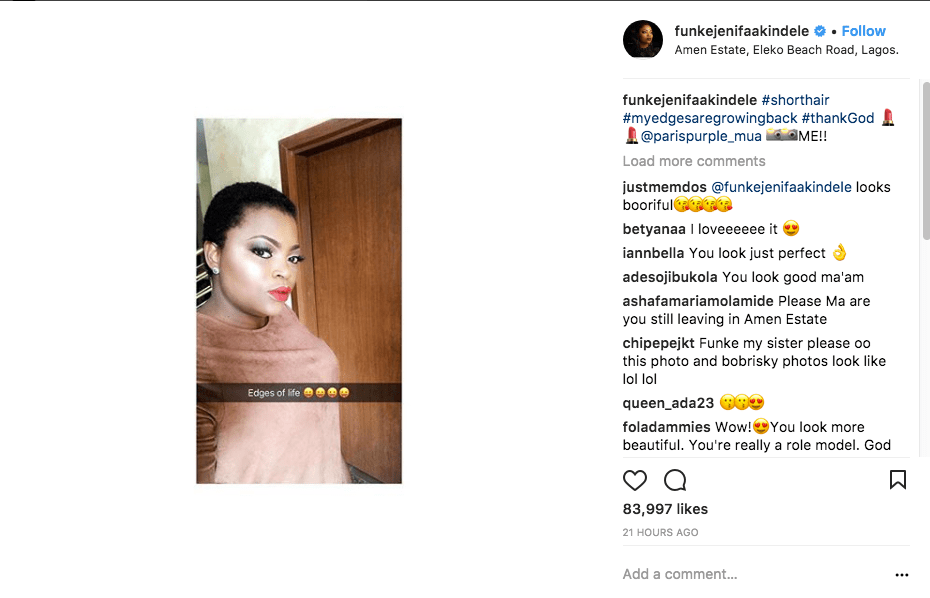 While a huge number of her fans are yet to come to terms with the disheartening news of her miscarriage, Funke Akindele (Jenifer), have obviously picked herself up from the pain as she unveiled her new look through her Instagram account.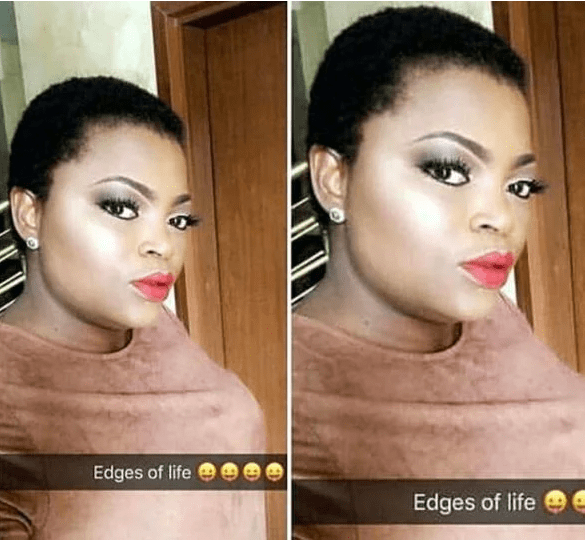 The cute veteran actress displayed her short hair and radiant look as she unveiled the alluring "lip-works" of Diane Lawal. Funke Akindele posted the picture on Sunday (Dec 17) with the caption "Short hair, my edges are growing back, thank God."
Funke recently released the latest season of her thrilling TV blockbuster "Jenifer Diaries" few weeks ago.
Here is the photo: