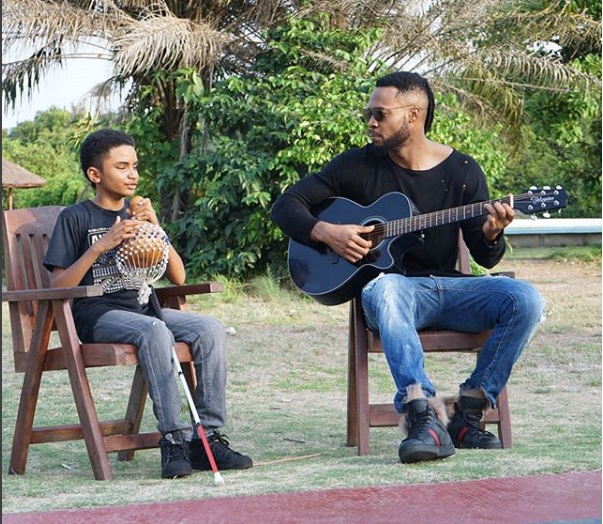 Recently, Flavour released another single with his visually impaired Liberian friend Semah titled 'Power and Glory'. Now the singer noted that when it comes to music, there are no limitations.
In an interview with The Puch's Saturday Beats, He said, "I was introduced to Semah through Masterkraft and traditional Queen Ruler, Juli Endee, during my trip to Liberia last year. Semah performed at the Liberia Peace Cultural Centre. His vocals, intonation, and confidence blew me away.
"When it comes to music, impairments do not exist, as for me, music is spiritual. Therefore, there are no limitations as to whom I choose to work with. Cobhams Asuquo is another extraordinarily talented producer and composer that I worked with on "Virtuous Woman" as part of my fifth studio album 'Ijele – The Traveller.' There are no bounds to creativity."He further made it known that working with the visually impaired young man made him learn more about humility.
"Working with Semah has been incredibly humbling. He is a vibrant young boy, who at a young age is very sure about himself and confident. I admire these qualities, which have made it a pleasure to work with him. I haven't really experienced any challenges working with Semah. He doesn't allow his visual impairment to hinder him in any way," Flavour said.