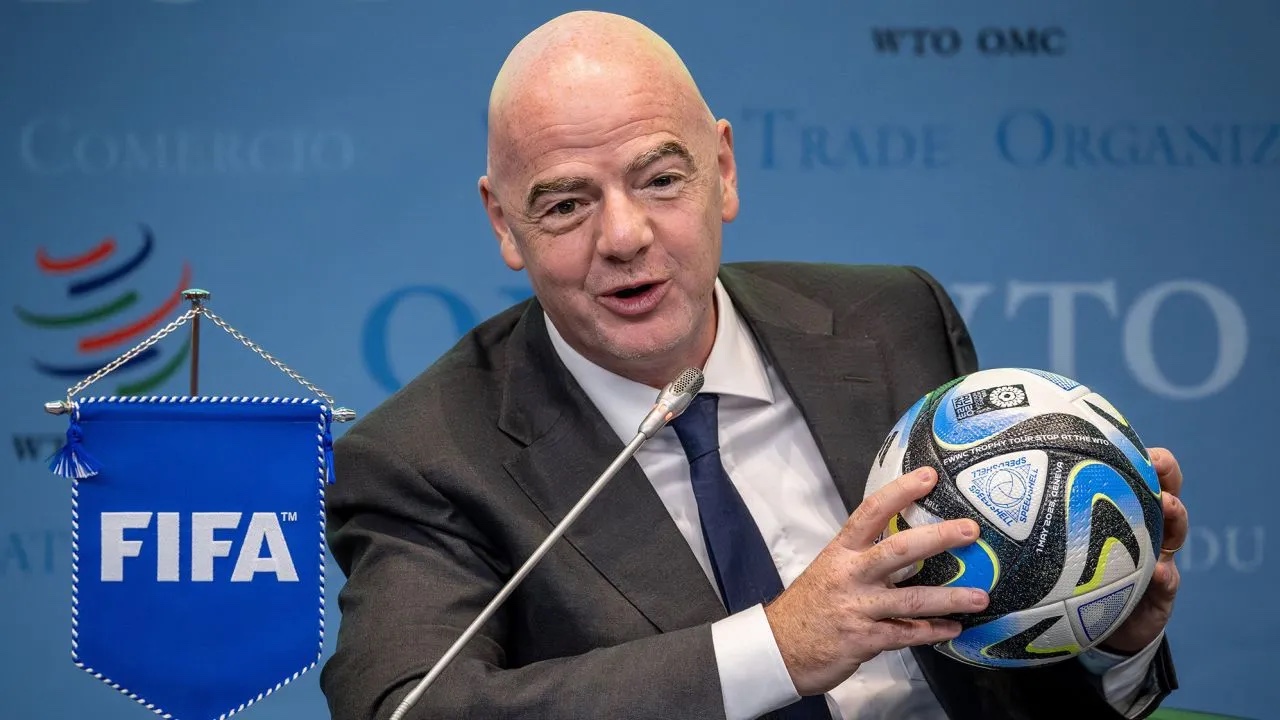 Fifa president Gianni Infantino has threatened to not broadcast the Women's World Cup in five European countries unless TV companies improve their rights offers.
Infantino said "disappointing" offers from the UK, Spain, Italy, Germany and France were a "slap in the face" of the players and "all women worldwide".
He added it was Fifa's "moral and legal obligation not to undersell" the event.
The World Cup, co-hosted by Australia and New Zealand, starts on 20 July.
Infantino said European broadcasters had offered world football's governing body $1m-$10m (£800,000-£8m) for the rights, compared with $100m-$200m for the men's World Cup.
"Should the offers continue not to be fair, we will be forced not to broadcast the Fifa Women's World Cup into the 'big five' European countries," Infantino said at a World Trade Organization meeting in Geneva.
"I call, therefore, on all players, fans, football officials, presidents, prime ministers, politicians and journalists all over the world to join us and support this call for a fair remuneration of women's football. Women deserve it, as simple as that."
Rights offers for previous tournaments were bundled together with other events including the men's World Cup, but Fifa has now separated the bidding process.
In calling for improved offers, Infantino said all TV revenue for the tournament would be reinvested in women's football and that public broadcasters in particular, such as the BBC, have a "duty to promote and invest in women's sport".