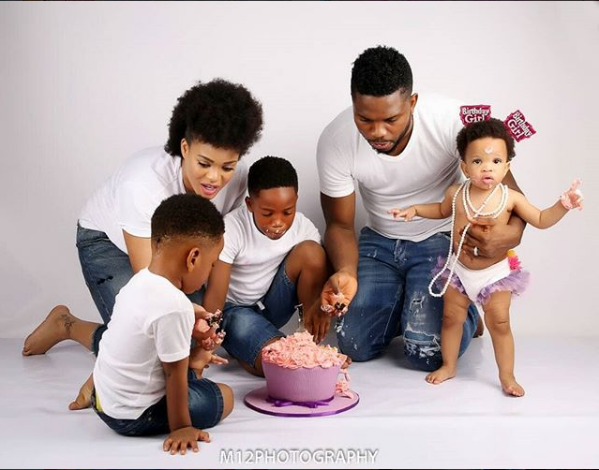 Ex-beauty queen Adeaze Yobo celebrates her baby girl, Lexine's s first birthday today and shared a touching testimony of her pregnancy.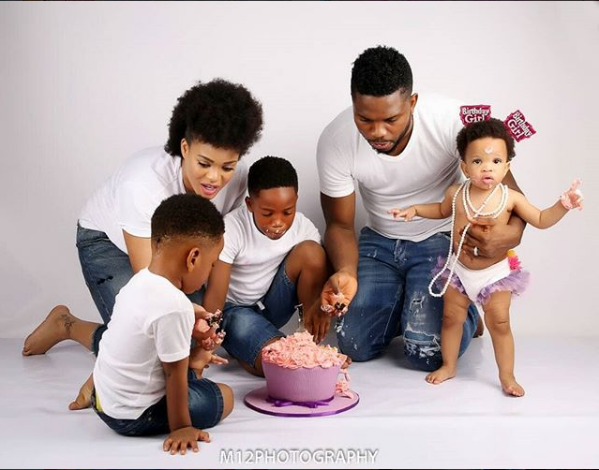 Adaeze posted on Instagram saying she thought the baby was a Fibroid and had thought she removed it, but a third consultation with a doctor showed it was a fetus and it was very much alive.
She and husband, Former Super Eagles player, Joseph Yobo, celebrate their daughter's birthday with a photo shoot of the excited family.
Adaeze says she wasn't hoping for her but when Lexine came she was filled with worry, but now she is happy to celebrate her healthy child's first birthday.
Read her touching posts below.