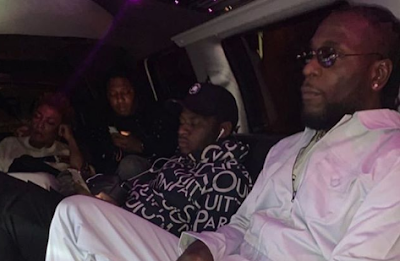 Aww this is mad cute! Dude so proud of this and we are happy for him too! Yes it's a big deal… If someone who has been singing before you were born can celebrate you, than, that's huge (duh).
Sir Elton John has given Burna Boy a shout out on his show. The British singer played Burna Boy's track 'Anybody' on his show on Apple Beats 1 radio. In the last episode of 'Rocket Hour' hosted by Elton John, 'Anybody' was added to his usual playlist of his favourite tunes at the moment and he tagged Burnaboy on twitter.
Reacting to this, Burna made a video of himself going 'crazy' over the shout out! Huge huge!!
Recall Burna was recently a guest on America's popular tv show, Trevor Noah's 'The Daily Show'.