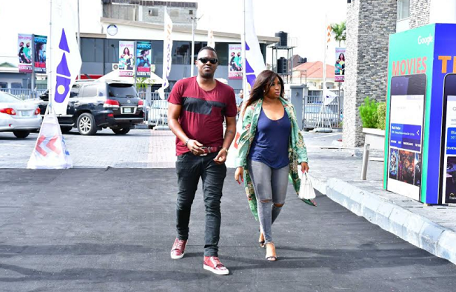 For the last couple of months, divorce rumours have trailed the marriage between Mavin Records singer, Dr. Sid and his wife, Simi.
The couple were rumoured to be having marital issues after they allegedly unfollowed each other on Instagram and avoided being seen together for the longest time.
However, they were spotted together for the first time last month at the glamorous wedding between Fatima Dangote and Jamil Abubakar when they both posted the same loved-up photo on their various Instagram pages. Again, yesterday the couple were seen walking hand-in-hand and looking as happy as ever as they attended Accelerate TV's private screening of Pacific Rim with John Boyega. Another photo below..