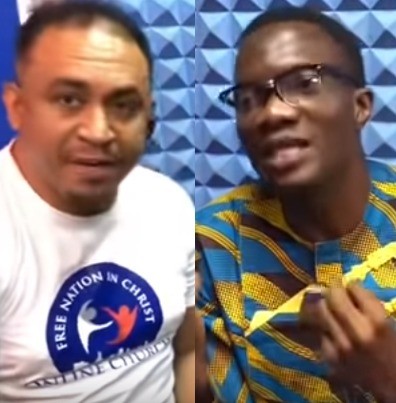 A member of the Redeemed Christian Church of God has accused the church leadership of terminating his membership because he appeared on the show of OAP, Daddy Freeze, who has been teaching people to go against the dictates of the church, particularly Tithing.
Ayilara who was once a student of Redeemed Bible College (RCBC), an RCCG Pastor School, had written an article in September in which he accused the church's authority of maltreating him while he was in the school. Ayilara said he was questioning some of the things the church was teaching him and many others in the school. When he questioned the church, he was tagged rebellious.
Ayilara in his interview with Freeze, narrated how himself and other students of the Bible school were kept in unhygienic environment to the extent they were infected with guinea worms and other diseases. He accused the church leaders of forcefully turning them into bricklayers to build houses for the church in the camp ground.
He also accused the church of forcing them to do chores for other pastors as well as tendering to the needs of the pastor's household, taking their children to school. He said the church told them that they should count it all as a blessings to do all that they are being forced to do.
Posting the news of him being thrown out, Ayilara on his Facebook page, wrote:
Reacting to the news, OAP Freeze promised to help the man
"The church has become the 'world' that Jesus warned us about. The principalities and powers are not your aunty in the village 'doing' you, rather they are behind pulpits.
–
Don't worry brother, the #FreeNation in Christ will help you.