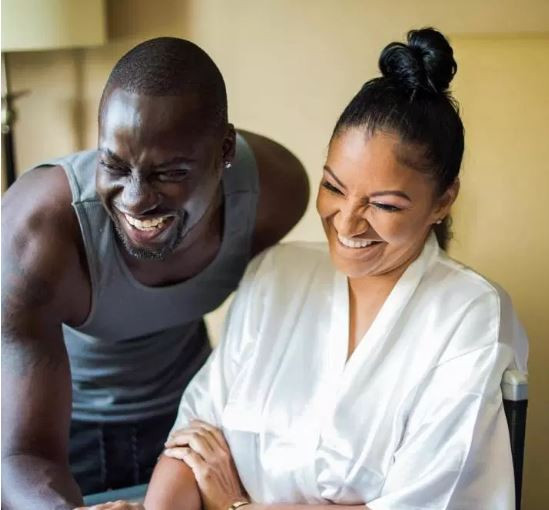 With silence brewing ever since Chris Attoh's wife, Bettie Jenifer died, fans and followers have had mixed opinions about her death. The investigators also have had their suspects– her other husband, Kedrick Jenifer. He was reported to be a drug lord and sentenced to 20 years in prison.
However, George Matthews, a spokesman for the police agency in the Washington, D.C. has revealed to the public that Ghanaian actor and husband, Chris Attoh is a suspect. He says that the actor is currently being investigated in the murder.
Matthews adds that the police are first investigating a tweet from Chris Attoh some hours before Bettie Jenifer was murdered.
He wrote:
"When it comes to relationships, remaining faithful is never an option but a priority. Loyalty is ever…,"
Despite the suspicious tweet, the police report that Chris Attoh has been cooperating during the investigation.
"That's all part of the investigation. As far as I know, [Attoh is] fully cooperating," said George Matthews.
"Nowadays, you always want to look at social media," Mathews added. He says this because many people 'keep' their lives on social media. Many serious activities are placed there, including those who attempt or actually commit suicide. They announce it sometimes on social media too.