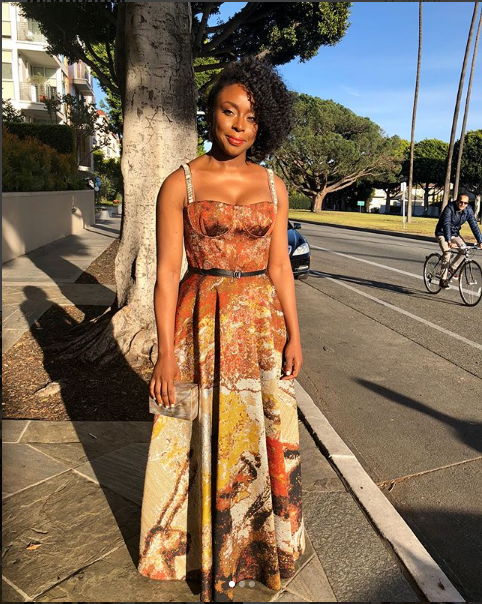 Foremost Nigerian Writer and feminist, Chimamanda Ngozi Adichie gushed about the Dior dress she wore to the Oscars Vanity Fair After party on Sunday and she also revealed that she was so in love with the dress she didn't mind showing her 'bosom'.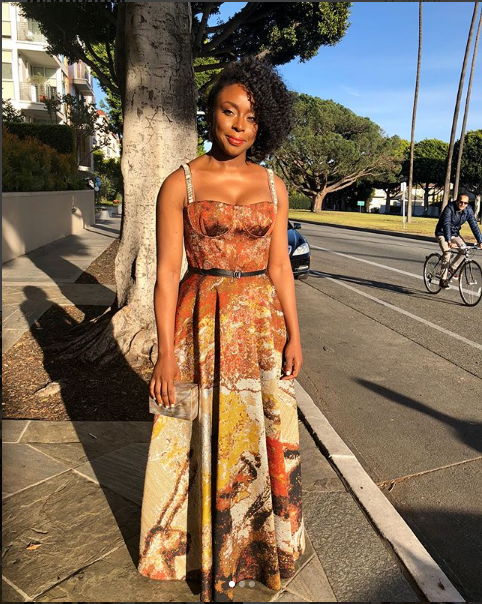 The writer was one of the many celebrities to attend Sunday's Vanity Fair Oscar Party .
Chimamanda revealed the gorgeousness of this very Dior dress by Maria Grazia Chiuri which she wore to the party compelled her to look past the fact that her boobs were bare to wear the dress despite all odds.
She wrote on her Instagram page, "I loved my Dior dress by Maria Grazia Chiuri. It felt almost transcendent. Heavy fabric swirling with color, muted and vibrant, commanding its own space. A gorgeousness so compelling I was happy to yili efe na-egosi ala m 😝."
Read: Here's What Between Writer Chimamanda Adichie And Hillary Clinton