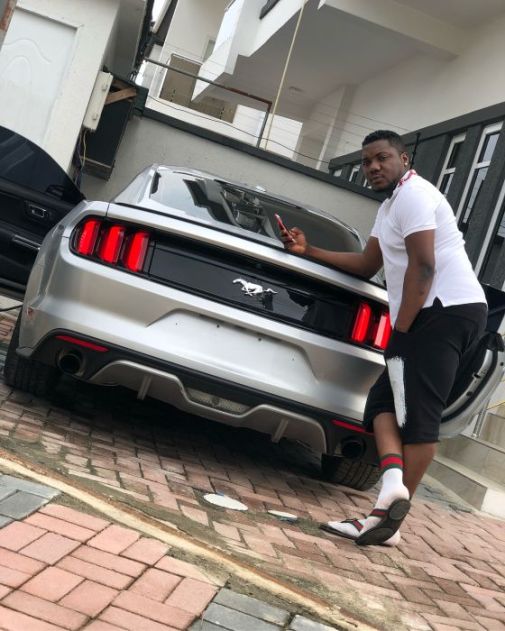 Indigenous Nigerian rapping sensation, CDQ who recently acquired a 2017 Ford Mustang Fastback car valued at N20 million has explained why he splashed such an amount on a new ride.
Following news of his acquiring the whip, many fans began questioning his source of wealth. He has since cleared the air in a chat with Sunday Scoop.
The rapper said it was normal for people to say whatever they wanted. He stated:
"It is allowed for people to judge you or have their own opinions about you, but everything is between you and your God. I do strictly music; both digital sales of music and performing all over the world."
CDQ, who shares a close intimacy with his mother, admitted that he didn't tell her when he wanted to buy the new car. Becasue he believed he is mature enough to act independently.
He said:
"I didn't have to tell my mum or make her know the worth of my car. I believe I'm mature enough to decide what I want for myself so far I can do the work myself. The car I brought is a 2017 Mustang; it's over N20 million."