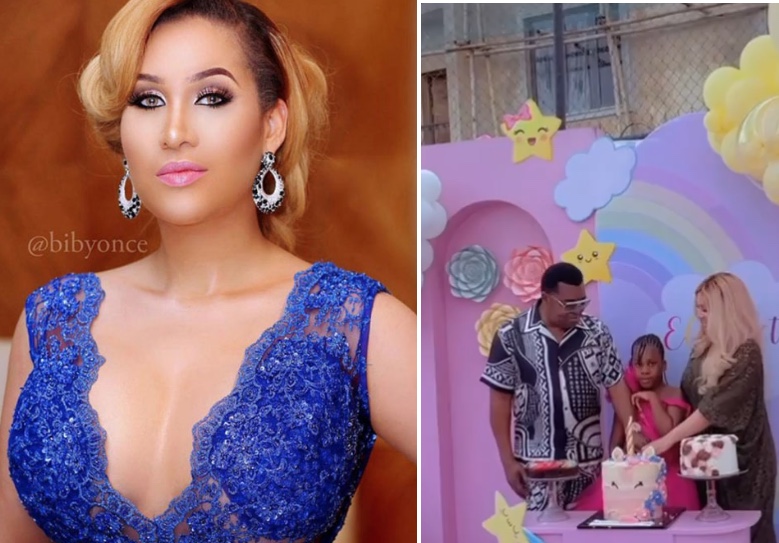 Nollywood actress Caroline Danjuma and her millionaire ex-husband Musa Danjuma got back together and rejoiced as their daughter turned a year older over the weekend.
Caroline and Musa Danjuma, who split up years ago following a nasty argument over infidelity, reportedly put their aversion aside to dance and take pictures together at the birthday celebration.
Sharing fun videos on her Instagram page, she wrote;
"Undisputed best dad in the world awards goes to …. Elizabeth's dad .. the king himself .. we had a blast yesterday ..
"https://www.instagram.com/p/CipJRPGji2m/embed/captioned/?cr=1&v=14&wp=1059&rd=https%3A%2F%2Fwww.ladunliadinews.com&rp=%2F2022%2F09%2Fcaroline-danjuma-and-billionaire-ex-husband-musa-reunite-on-daughters-birthday%2F#%7B%22ci%22%3A0%2C%22os%22%3A3423%2C%22ls%22%3A3333%2C%22le%22%3A3420%7D