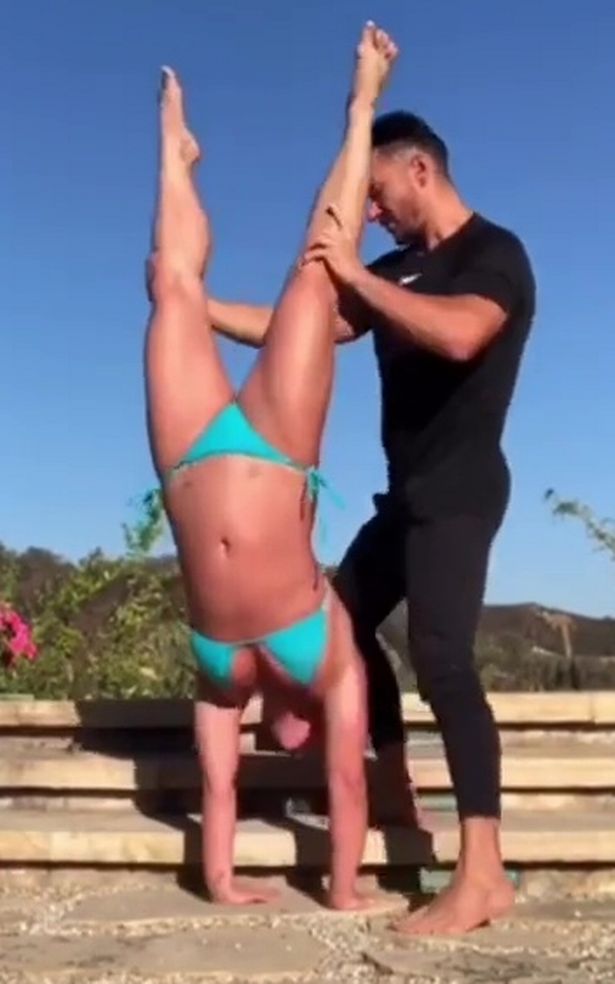 Pop royalty Britney Spears is keeping up with the hard workouts. The Toxic singer, 37, gave her 23 million Instagram followers a sneak peak into how she stays in shape.
Britney shared a clip of her and beau Sam Asghari hitting the yoga hard with a gymnastics-heavy session.
The star performed a series of creative poses, including one where Sam lifted her into the air with his legs as she completed different exercises.
In another, Britney walks up and down some stairs on her hands as hunky Sam holds her legs.