British-Nigerian actor, John Boyega has revealed that his girlfriend has to be a Christian before he can date her.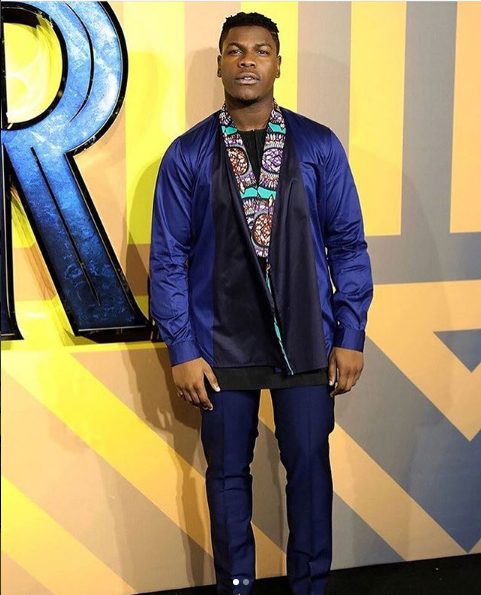 John who spoke with The New York Times in a recent interview the 25-year-old star said,
"Yeah, she's got to be Christian."
When asked if the future Mrs. Boyega turned up yet John replied, "Nah, still waiting".
John explained further, saying, "My bank account's doing all right, but if I have money and a relationship, I'd have, like, 39.99," he said, delivering the punch line in his South London accent as "fuh-ey noin noiny-noin."
John also spoke about his religious faith influencing his work. John who owns a production company, UpperRoom, says it has a double meaning: It is a reference to the location of his childhood bedroom (where according to him planned long-term goals, got dumped, became king. and became slave) and intended in a biblical sense, as a place where people come together in unity.
John is meanwhile preparing for the March release of his upcoming Sci- Fi movie Pacific Rim Uprising.