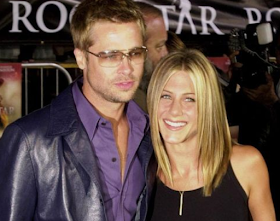 The Hollywood hunk had given a damning indictment of his time with the Friends actress during an interview in 2011, six years after he divorced Jen.
By the time of the interview, Brad had already been married to Angelina Jolie , and had kids with her, when he looked back over his time with Aniston.
Speaking to Parade at the time, Brad cited that it was due to 'not living an interesting life' had led him to find comfort in the arms of Angelina.
Brad said: "It became very clear to me that I was intent on trying to find a movie about an interesting life, but I wasn't living an interesting life myself."
He went on to say that his marriage to Aniston had become a 'sham' and that he wanted more than what she could offer.