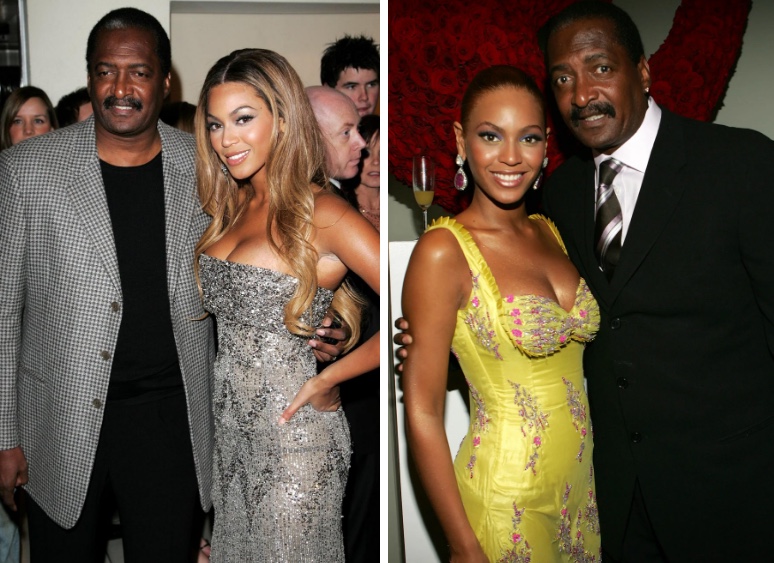 Mathew Knowles defended his daughter Beyoncé after she faced backlash from the LGBTQIA+ community for performing in Dubai, where homosexuality is illegal.
The music manager, 71, told TMZ on Tuesday that the "Cuff It" singer's show at the new Atlantis The Royal resort "united a really diverse crowd" and brought people together.
Mathew, 71, added that Beyoncé, 41, has "always stood for inclusiveness" and would never do anything to "deliberately hurt someone."
As for why Queen Bey did not perform any songs from her most recent album, "Renaissance," her father confirmed Page Six's exclusive report that she is planning a tour.
"She'll announce it when she's ready," he teased.
Though the 28-time Grammy winner has not addressed the criticism herself, social media users were quick to share their feelings on her headlining performance on Saturday.
"No beef but I'm struggling to understand why Beyoncé, who has half a billion dollars, would accept 20 million dollars to make her debut performance of the Renaissance album, a record which lifts heavily from queer culture, in Dubai, a country where LGBT rights aren't recognised," one person tweeted.
"Are you all forgetting that Dubai is one of the most homophonic [sic] places in the world and all you gays are lapping up #Beyonce …..she's getting paid 24 million pounds to perform for a bunch of homophobic t–ts. She's not a idol of mines," wrote another.
Several other fans, however, shared Mathew's sentiment about the "Drunk in Love" singer's show.
"Everybody is crying about @Beyonce performing in Dubai, yeah they may be anti gay whatever. But just think about it! she just bought so many gays to Dubai for her weekend. Think big Bitches," one tweeted.
"Beyoncé can perform where ever she so chooses! Dubai paid her 24 million dollars. I don't care what Dubai has to say about the gays. 24 million? Where you want me to perform at?" joked another.
"So y'all gone [sic] be mad At @Beyonce when she Perform on her tour in those US States that have anti LGBTQ laws in place? Or are you gone [sic] still get your tickets? The selective outrage is workin my #cozy nerves," tweeted TS Madison, an LGBTQIA+ activist who was featured on "Renaissance."
Despite the controversy, Beyoncé brought down the house as she performed a plethora of her hits, including "Drunk in Love," "Bigger," "Beautiful Liar" and "Countdown," for over 1,000 invitation-only attendees.
The chart-topper's 11-year-old daughter, Blue Ivy, also joined her mom on stage for a rendition of "Brown Skin Girl" during the hour-long set.