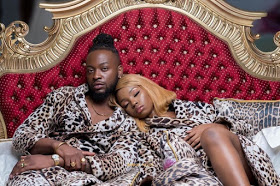 Bambam and Teddy A will begin their marriage rites tomorrow, 30th of August. The couple ill hold their introduction at Bambam's father's house in Lagos
Recall the couple announced their engagement on August 4th with sources saying Bambam is already pregnant.
They met during the Big Brother "Double Wahala" edition and continued their love outside the house.