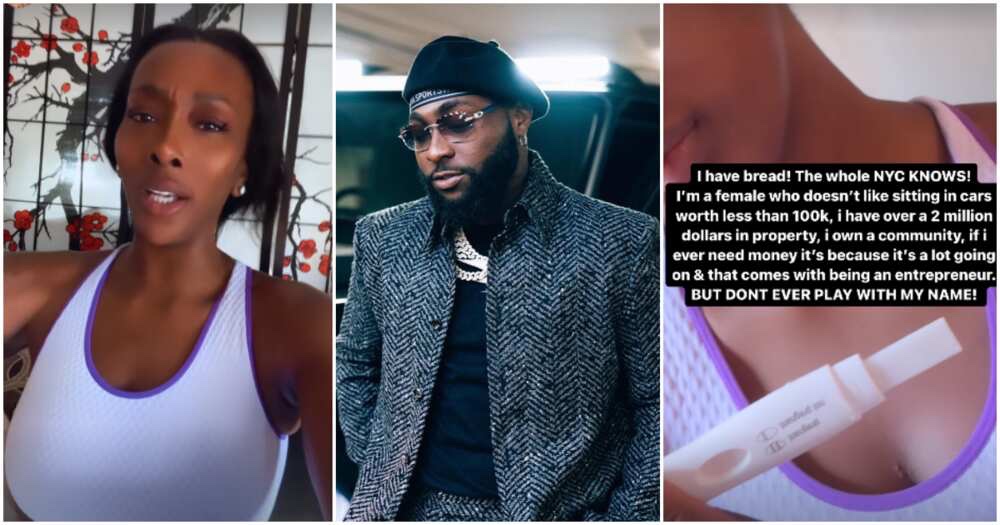 An American lady, Anita Brown has called out singer Davido for impregnating her and asking her to get rid of it.
She shared screenshots from their supposed conversations to back up her allegations.
In series of posts on her Instagram stories, Anita claimed she met David in Dubai 2017 and have been dating on and off until it became a serious long distance relationship.
She posted receipts to show that she did not know he was married and he did not tell her but played along like a single man.
She shared screenshots of purported love messages between them.
Her posts below…