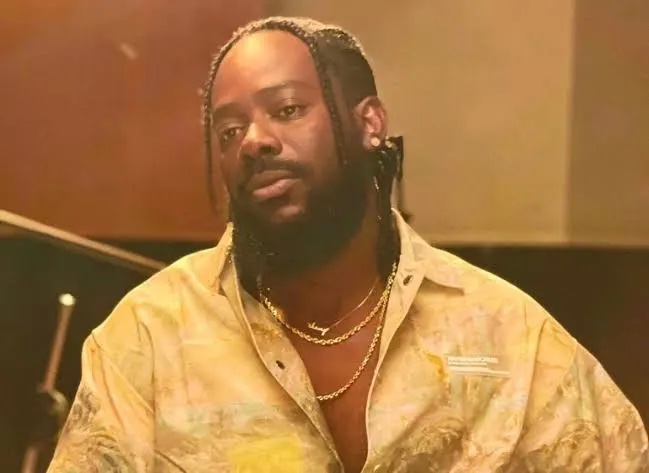 The singer has officially signed a deal with the popular American music label [Def Jam Recordings], according to a report by Billboard.
This was made known in a statement by the company's Chief Executive Officer/Chairman, Tunji Balogun.
In the release, Balogun hailed Kosoko for his songwriting, artistry, vocals and showmanship.
"I've been following Adekunle Gold since I first heard his record 'Sade' in 2016," he said. "Over the years, everything in AG's world has elevated — his songwriting has refined, the scope of his artistry has widened, his vocals have strengthened, his approach to fashion is more distinct, and his showmanship and performance ability have grown exponentially,"
"He's stepped into stardom on his own terms and is completely comfortable being his true self.
Balogun revealed that he had planned to bring Def Jam label into the Afrobeats space as soon as be started working at the label in 2022
"Adekunle felt like the perfect fit – he'd already done so much work on his own to build a base, but I knew that we could scale his audience to an even bigger level if we combined our energies and worked together," he continued.
Gold also expressed excitement on signing with the label, and getting to work with Balogun especially with their shared Nigerian roots.
"He understands it," Gold said. "So signing to Tunji makes sense. He's like my studio buddy that just comes everywhere I go. The day he doesn't have time to be there, I know he must've been like stupidly busy. He's great.
"The track record is there. The history is there. They break artists, and they have niche, unique artists like me, so I think it's the right move for me. All of the things that I've done for myself already, they know already and that's why they're on board."