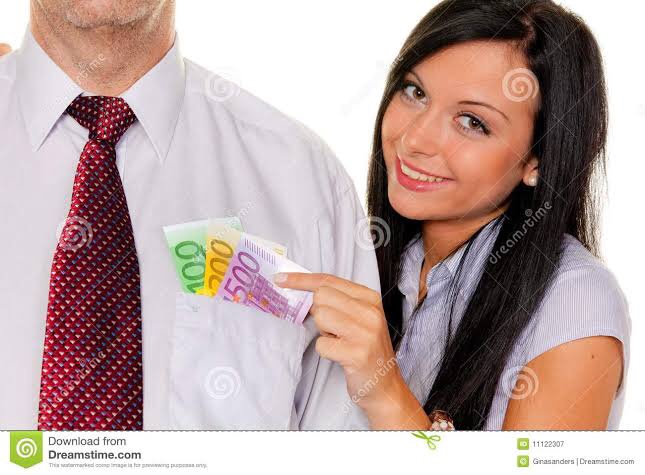 If you're in a relationship and looking into the future, feeling clueless of what it holds for you with the 7amada karma threw at you, this article is definitely for you! As they say, not every penny stock is worth investing in. Some boyfriends are simply hopeless and will never hit it big, others are purely millionaires in the making. If he's giving you the talk of we're gonna live there, own that and travel but you have this hunch that you'll end up begging on the streets, here is the guide to realize it early on and elope before you need to give up on your Convertible Ferrari dream car!
Here we go!
1. He knows his strengths and puts them to work!
Knowing his worth is usually the first step towards wealth creation. Baby-sitting, baking, gardening or whatever as long as he recognizes that the skills he is blessed with are exchangeable for money.
2. He is known for acing the discipline game!
He has the ability to concentrate on future financial goals without disregarding everyday tasks that will lead him there. No matter how boring or unpleasant that may get on bad days.
3. It's always his fault not others'!
He thinks it's always his mistake, either partially or entirely. It might seem a little sadistic but it's him actually knowing that he has control over his environment, decisions and ultimately his own future.
4. He spends within limits!
It doesn't mean he's a miser. He chooses to accumulate more wealth rather than to succumb to short-lived pleasures of buying a Rolex or a BMW. Someone in the relationship has to make this sacrifice at the beginning. If not him, who else?
5. He's more into actions rather than words!
He doesn't blabber on and on about how he's going to do something great. He just does it. He doesn't complain about doing stuff. He just does it.
6. He's always keen on experiencing new things
He takes time and effort to figure out the nuts and bolts of why things work or don't work. He is always open to new ideas and experimenting new opportunities.
7. He doesn't give up that easily!
He has the balls to execute his crazy plans, whatever they may be. Failure doesn't concern him. Or should I say he isn't afraid of being laughed at if he didn't succeed. He repeats 6 and tries again the 7th.
Investing in a man can be really tricky; there are way too many factors that can be a part of the equation. Your definition of rich can shift the whole thing, so most importantly, make sure your boyfriend is doing his best out there. Be supportive as much as you can, and maybe one day he'll buy you that convertible Ferrari or otherwise you'll have to settle for that 128 samawi if 7amada is truly worth it!