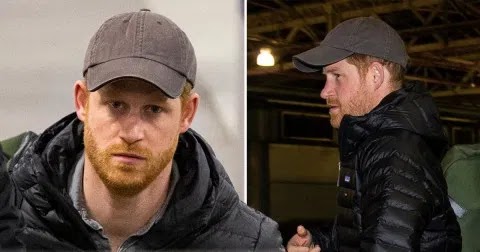 Prince Harry has arrived in Edinburgh to host a sustainable travel conference in his first public appearance in the UK since announcing he was quitting as a senior royal.
He arrived in Scotland on a train from London as he returned to the UK for a final round of royal engagements before he steps down at the end of March.
The Duke of Sussex will kick things off on Wednesday with a summit for Travalyst, a sustainable tourism partnership that he launched last year.
Its launch was overshadowed by an on-going controversy about the Sussexes use of private jets while campaigning on the dangers of climate change.

Harry is expected to unveil a new holiday scheme with a 'scoring system' to help jet-setters pick environmentally-friendly flights.
He wants the Travalyst project to 'bring more transparency around carbon emissions for individual flights' and make holidays as eco-friendly as possible.
Some of the biggest names in the industry are thought to be backing his proposals to make travel more sustainable, including Booking.com Skyscanner, and TripAdvisor.
A spokesperson explaining why he is speaking at the event said: 'Our ambition is to transform travel and tourism so that every holiday people take, every trip they book, will have a positive impact and better protect the destinations and communities they visit.
'Whether it is through the activities people do, where they stay, or how they get there, we are looking for ways to make it easier for everyone to choose, and for the industry to provide more purposeful and sustainable options.'
Prince Harry has previously defended his use of private jets by saying it is necessary for his family's security.
The trip to Edinburgh will be in addition to six other planned engagements he and Meghan have in the UK over a two-week period as they prepare to leave royal life behind.