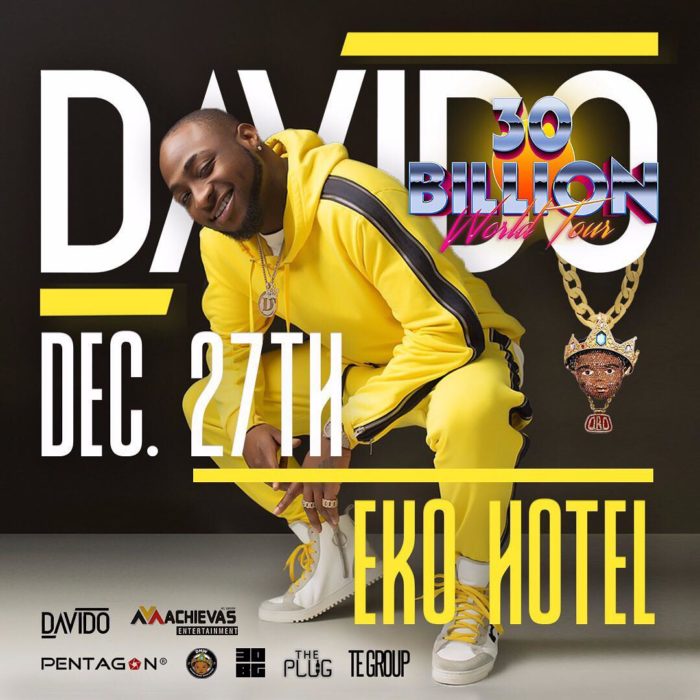 According to the news making the rounds, which was revealed on the 25th of April at the Nigerian Entertainment Conference that the company in charge of the Davido's 30 Billion Concerthas been banned from using Eko Hotel & Suites for any of their shows because of how they violated the population rule during Davido's 30 Billion Concert held on the 27th of December 2017.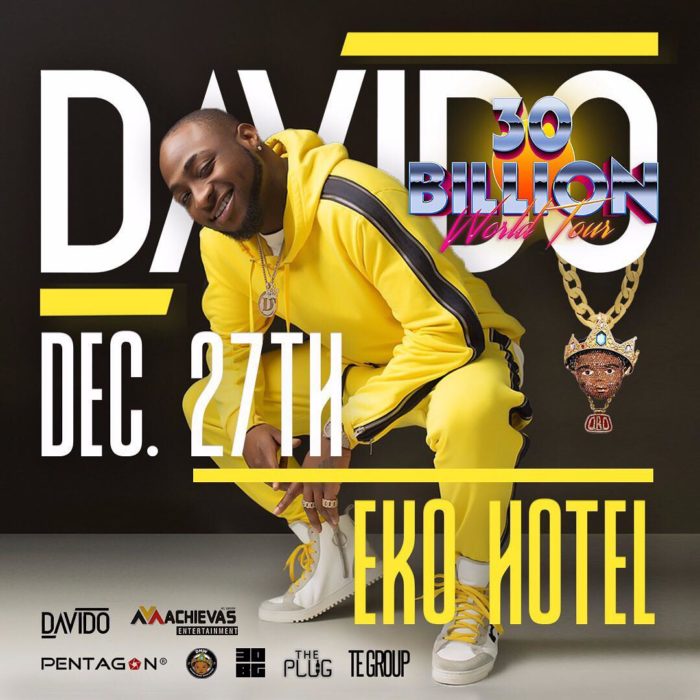 This information was revealed after a concern/observation was made  at the NEClive 2018 by Ireti Bakare Yusuff, a media personality, writer and activist, who had brought up the issue, asking stakeholders who were a part of the panelists, on solutions to such issues as she was not impressed at the hall capacity which was not equivalent to the population is contains.
The veteran On Air Personality of SmoothFM Lagos stated that she saw kids (fans) fainting due to lack of ventilation and all these happened because the hall was too small to accommodate the number of people it was opened to.
The MC for the occasion, veteran comedian, TeeA, stated that the fault should be directed at the government, an opinion that both the observer and other people in the room did not agree with because you can't blame the government for the act of responsible humans.
From research and fact stated, Eko Hotel Convention Centre is a hall that accommodates 5,000 and below not above, and going against that law is on the organizers as they should not have sold more tickets after reaching the amount of people the hall can accommodates. This point of course made TeeA refrained from his early stand, and further directed the question to Bizzle Oshikoya a social media influencer, show promoter and co-founder of The Plug, a Management, Music Publishing, Music Licensing & Entertainment Company.
According to Bizzle Oshikoya, popularly known as The Plug,  what happened at Davido's 30 Billion Concert wasn't right because Eko Hotel already made it known that their hall accommodates only 5,000 people and unlike other events such as Flytime and BeatFM, that instruction wasn't adhered to, and in his words
"These guys were trying to make more money that's why they sold 10,000 tickets for a 5,000 venue"
…and for that, he revealed that the organizers have been banned from hosting any other event at Eko Hotel.
That said, Miss Ireti believes that instead of Davido and his crew talking about their successful "shut down" show, they should actually deem it fit to officially apologize to fans who were discomforted for coming out to watch him perform as such treatments should not be acceptable.